ROSARIO
The first trolleybus system in Argentina's second city
operated from 1959 until 1992.
A company called Ecobus opened a second network in 1994
with vehicles that had been built by Marcopolo of Brazil
for a line that never materialized in Belo Horizonte, Brazil.
These are the only Brazilian trolleybuses
to run outside Brazil.
Steve Morgan photographed #20 in Rosario on 27 October 1996.
It displays a Belo Horizonte destination sign.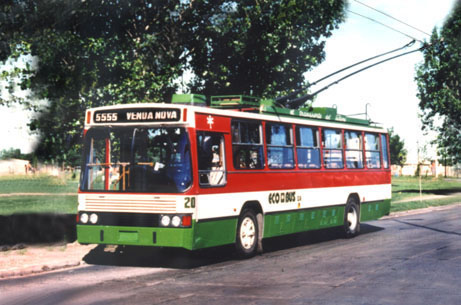 The view below shows Rosario #05
on Route K on Avenida Mendoza in Rosario
on 22 April 1994.
Photograph by Allen Morrison.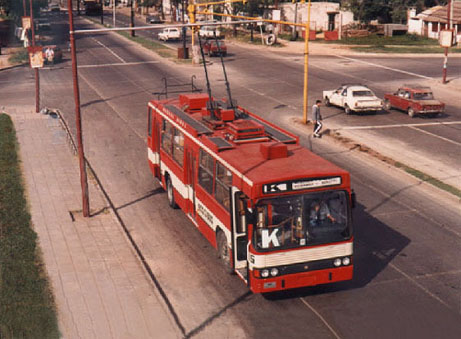 Ten years later, in 2004, the trolleybus system
passed to a new company called SEMTUR =
Sociedad del Estado Municipal para el Transporte Urbano de
Rosario. In 2011 SEMTUR contracted a local bodyworks named
ArMar Carrocerías to reconstruct its fleet.
All the Brazilian trolleybuses were rebuilt within three years –
except number 08. A Czech visitor photographed it
on 21 January 2014.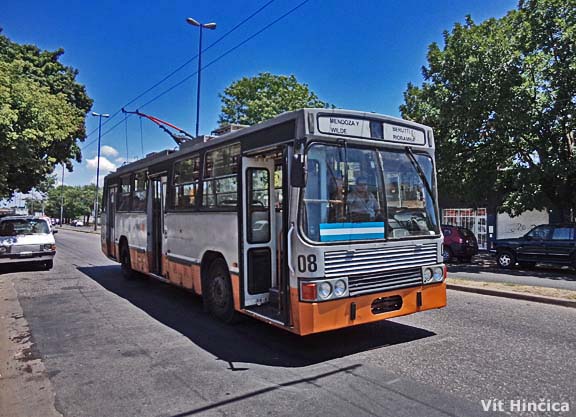 His picture of number 01 shows how all the other
Brazilian trolleybuses look today.
Note the curtains in the windows.
Location is Av. Mendoza at the crossing of
the Mitre railway line from Buenos Aires.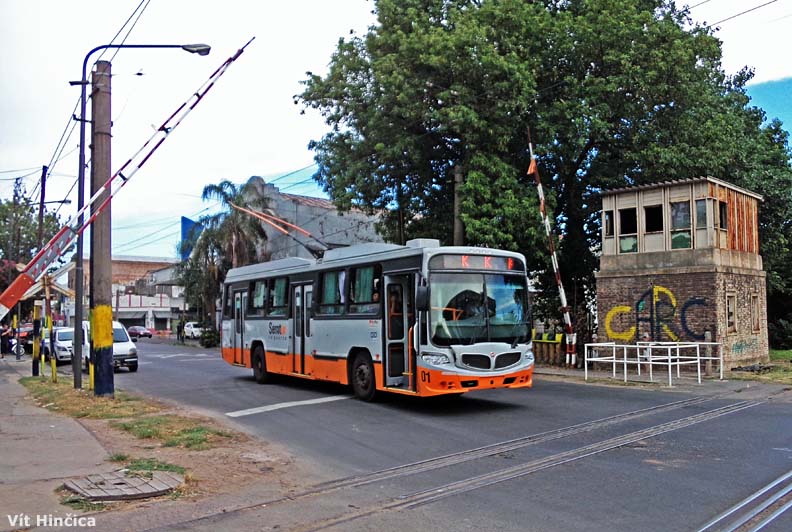 WEBPAGE BY ALLEN MORRISON
RETURN TO HOMEPAGE
Copyright © 2014-2114 Allen Morrison
ALL RIGHTS RESERVED
TODOS LOS DERECHOS RESERVADOS