Salvador is famous for its elevators and funiculars that connect its Lower City with the districts on the surrounding hills. The Gonçalves Inclined Plane opened in 1889, the Pilar Plane in 1897, and a completely new funicular was built at Liberdade in 1981 [see The Elevators & Funiculars of Salvador].
The Pilar Plane was converted from rack operation to counterbalance in 1915, when the building in the first photograph was constructed. The line closed in 1984, but was rebuilt again and reopened on 29 March 2006. It has an unusually steep 83.5% grade (according to one source; 78% according to another). The photographs below, which portray the inclined plane from top to bottom, were taken in April 2006 by Salvador resident
Raimundo Nonato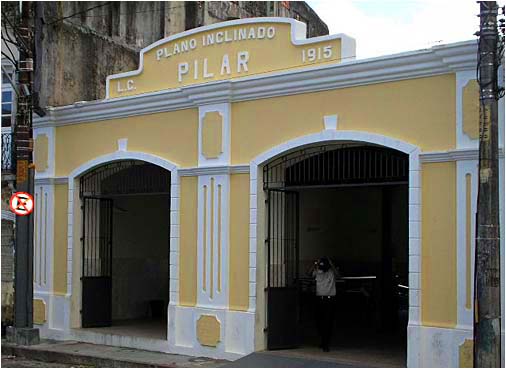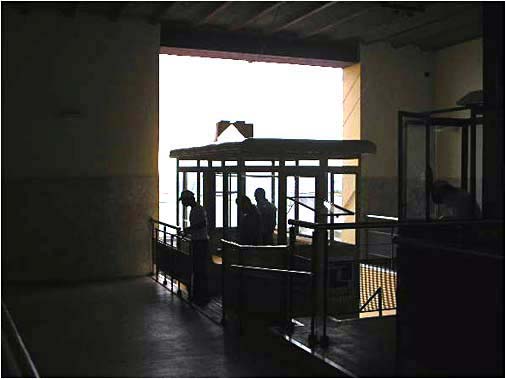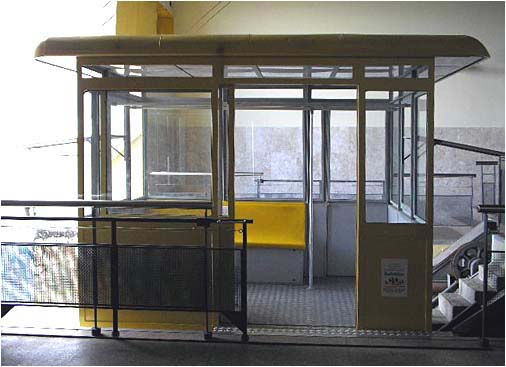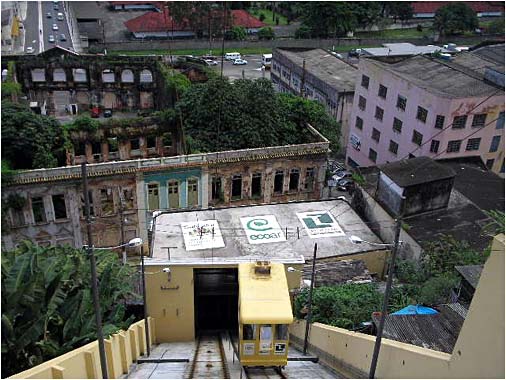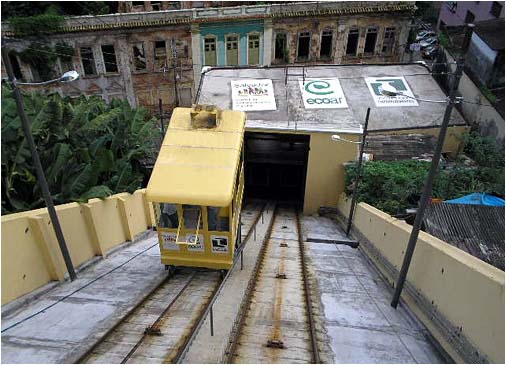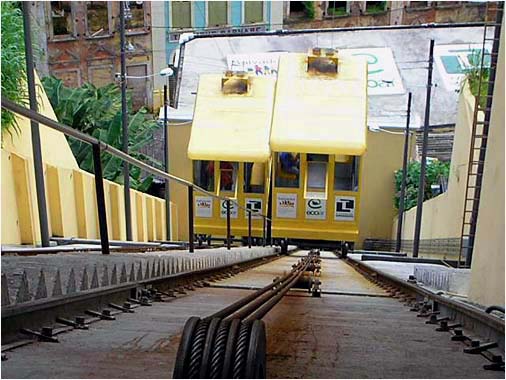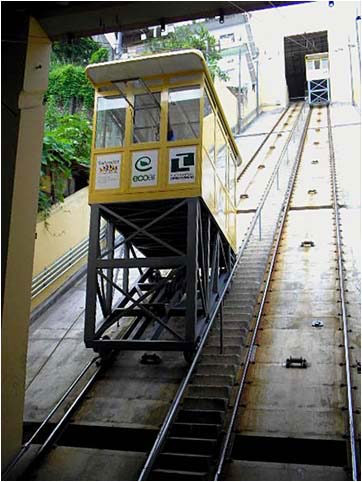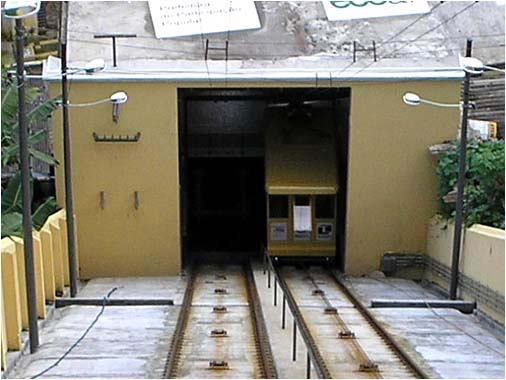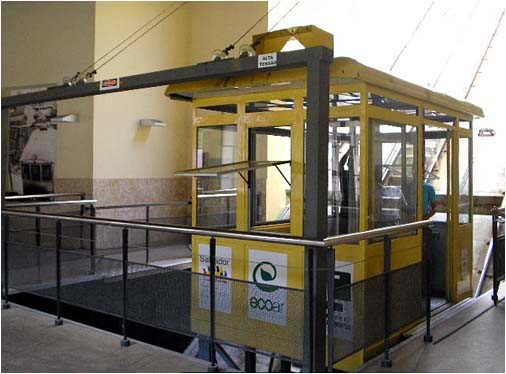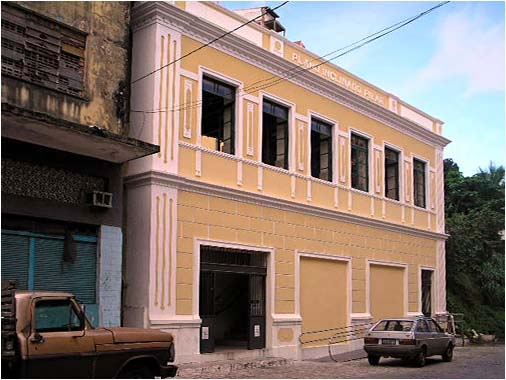 This page was created by Allen Morrison on 26 May 2006. In addition to the Elevators & Funiculars page noted above, see also the Funiculars of Salvador page from Ferrolatino, my website about The Tramways of Salvador and my general inventory of
ELECTRIC TRANSPORT IN LATIN AMERICA.
Copyright © 2006-2106 Allen Morrison
ALL RIGHTS RESERVED